Fertibella Conceiveeasy is an all-natural reproductive support system, with a proprietary fertility blend that boosts your fertility and attacks the most common causes of female infertility.
Fertibella is one of the most talked about fertility support supplements. Because so many satisfied Fertibella users share their success stories on the Internet, the number of women who want to find out more about the product has increased spectacularly. Women who are trying to conceive have many questions regarding the product: what is Fertibella? How does it work? Is it really effective? To clear the mystery about this natural fertility support system, we offer some answers that will help women understand better what Fertibella is and what it is not. Claim Your 20 Free Pregnancy Tests – Click Here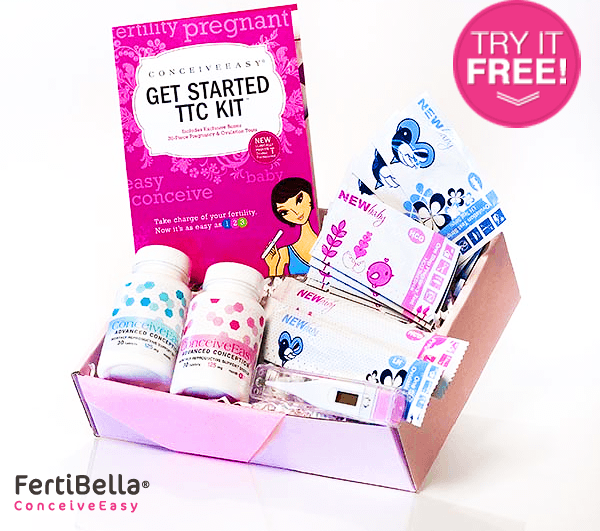 Safe and all-natural
The ingredients Fertibella contains are natural and safe. Fertibella has no side-effects and does not affect women's health. Women can use this remedy with confidence, because the ingredients it contains will not harm their body in any way.

Improves pregnancy chances
Fertibella fights against the most common causes of infertility and significantly improves the chances of conceiving. Fertibella has been clinically proven to increase pregnancy significantly. Numerous testimonials of women who have tried Fertibella and managed to conceive are also proof of the product's efficiency.

Over-the-counter and affordable
Fertibella is available over-the-counter. You can order it online for an affordable price and use it in the intimacy of your home. Fertibella is extremely easy to use. You just have to take one pill a day, with a meal, and continue taking the pills until you manage to conceive. Fertibella offers 12 different blends, one for each month of the fertility treatment.

Non-invasive treatment
Unlike other fertility treatments that include surgery, injections or taking medicines with countless side-effects, Fertibella is a risk-free fertility enhancement method.
Now that you know what Fertibella really is, if you need help getting pregnant, take advantage of the 30 day free trial period available, and enjoy the results!

ConceiveEasy® TTC Kit™ is the most complete fertility system available over the counter. Clinically proven to dramatically increase your chances of conception and help you get pregnant fast from the very first use. And now for a limited time, Try a FREE starter pack today & receive a FREE Digital BBT Thermometer and 20 FREE pregnancy tests!
What is Fertibella?

,
Dr. Lynette Weiss is ConceiveEasy's Senior Physician and Scientific Director. She is certified in Obstetrics and Gynecology by the American Board of Obstetrics and Gynecology and is a fellow of the American College of Obstetrics and Gynecology.