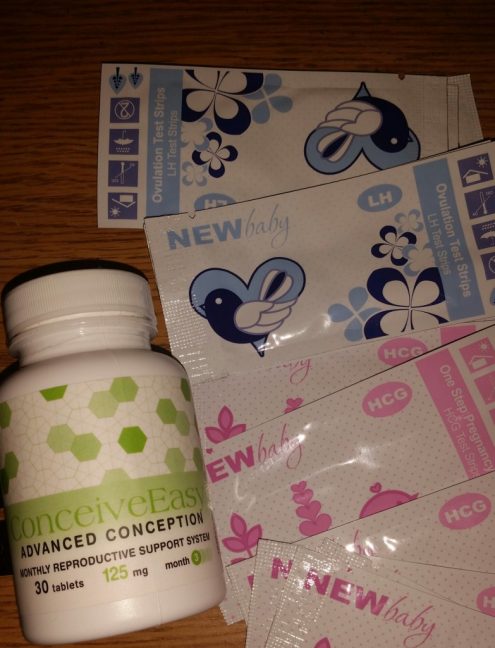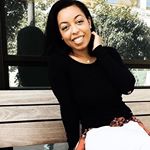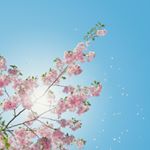 We're expecting!!! Thanks #TTCKit Thinking back to that moment-your positive pregnancy test-that rush of excitement… Did your pregnancy feel real right then? How many tests did you take after you got a positive?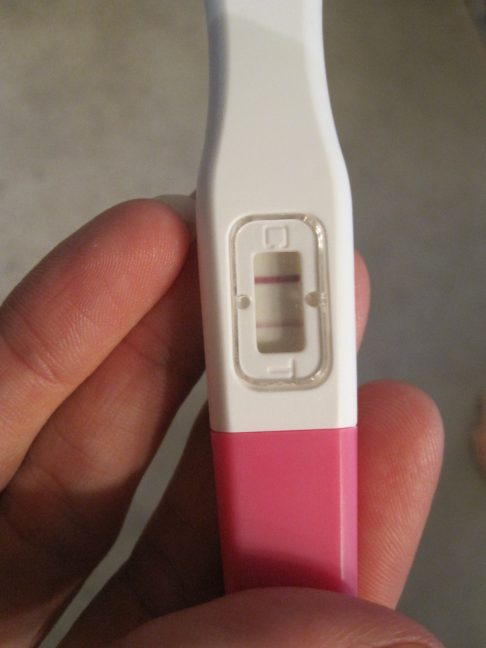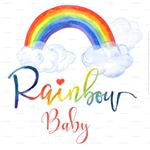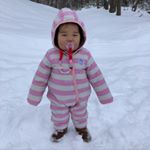 This will be my 2nd pregnancy so I'm feeling excited but scared. But on Sunday we finally got our BFP absolutely delighted… My daughter seems super excited too. Thanks TTC Kit for helping us get pregnant.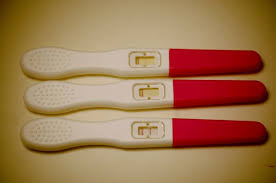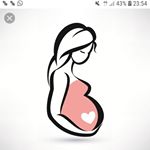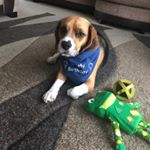 The first double line! I found out I was pregnant at 6 weeks! Couldn't wait for my 12 week scan so I paid and had my early 8 week scan! Seeing my little jellybean for the first time was so exciting!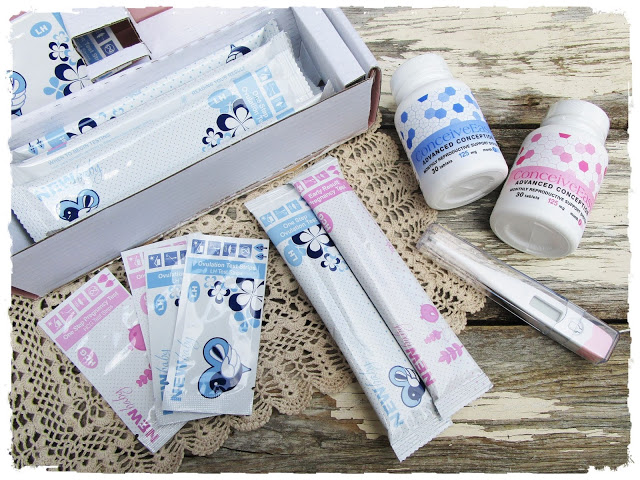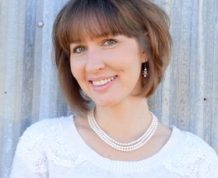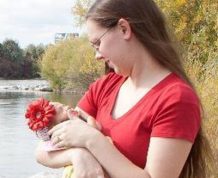 One of our greatest joys in life is our children. We are super excited to announce that we will be adding another child to our family this fall. We were able to conceive quickly and the tests worked well too.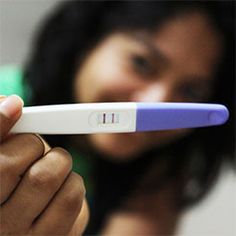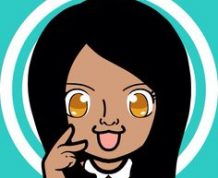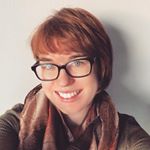 we've been trying for 3 years. took a chance with this and in first month i got pregnant!!! we are now at 22 weeks baby is doing great! baby bean is due mid june 2019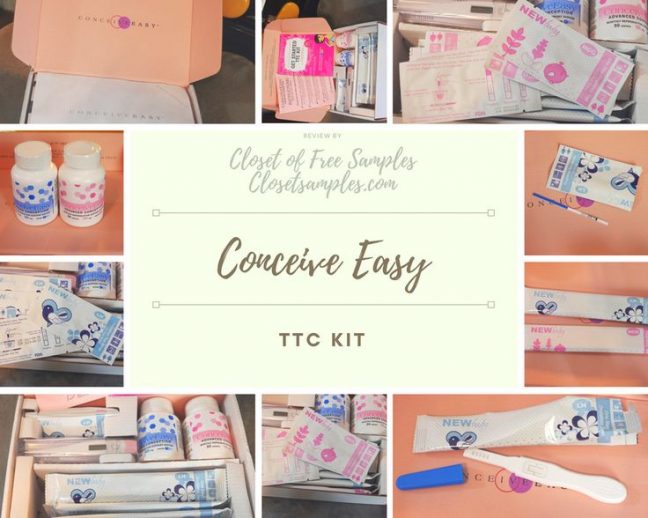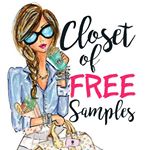 I could tweet about the @TTCKIT all day. Worked for me the first month I started taking them!! Wow! So happy!!!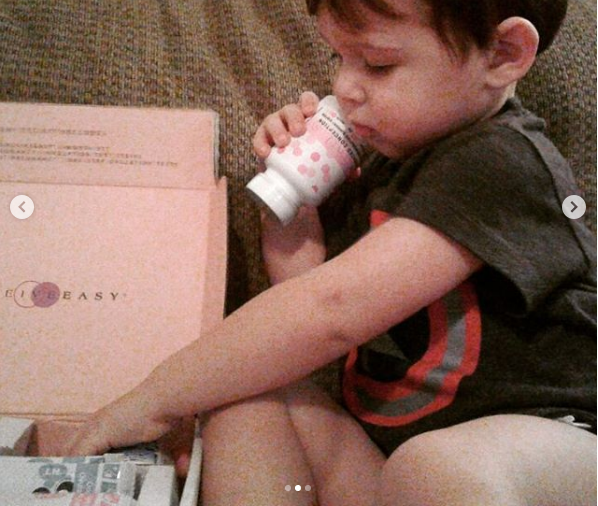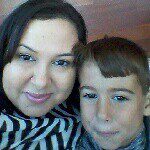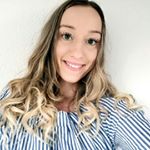 how long did it take you to get pregnant after you started the TTC Kit pills? I just started it 3 weeks ago. Most of the reviews I have seen are 2 months tops! Thank you and congratulations on getting pregnant!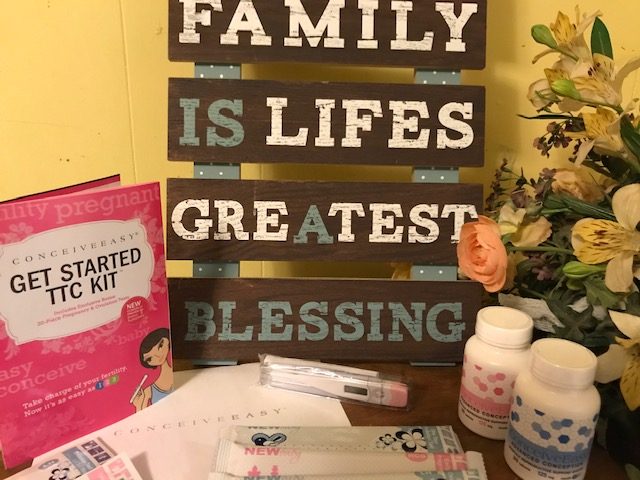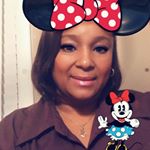 I was just starting on my second bottle from the TTC Kit and was late. So I decided to test and….I'm pregnant!! :-O I have a doctors appointment next Tuesday so pretty excited. I just found out yesterday so I think I am 4 weeks pregnant. Well it's been 4 weeks since my last period so still very early days.
IT WORKED!!
I read the reviews about this so I figured we would give it a try as we had been ttc for a year. 3 cycles in, we got pregnant. I was shocked! I'm now 18 weeks pregnant with a baby girl!!
Twins
After 4 months of using the Ttckit (2 boxes) we were pregnant. When I got my positive at 13dpo, it was really dark so I wondered it it was twins. I had really bad morning sickness, so we still wondered twins. Went to the dr for my first ultrasound, so excited to see the heartbeat and then the dr found another heartbeat. My husband and I about fell on the floor in shock. So this stuff def works!
37 weeks - twins!
37 weeks along as I write this. Waiting for the arrival of our twins, thanks to this kit. I don't know if that's what gave us twins or not, but we're so excited. Any time now! We took the TTC Kit supplements for 3 months and then pregnant, with twins. Good luck!
A baby!
I admit it, I bought this for the free bonus tests. I can't resist a freebie. I paid $5.95 so it was pretty much free. But the real shocker, I still cannot believe I'm writing this... WE ARE PREGNANT.
Maybe twins?
This is my 7th month ttc. Last month I bought this kit hoping it would help. Started to track my ovulation with the tests. I got a clear result this month later than expected. I definitely recommend!! Especially for the price!!! Update: Just found out I'm pregnant using this kit! Tested three days before my expected period! Dark line! Twins???
amazing kit
I cannot believe how amazing this kit is. My husband and I tried getting pregnant on our own since our honeymoon by just winging it. 11 month later, clearly didn't work. Then I got this amazing kit! Took the pills asap, and started testing with my 20 opks on CD10. 13DPO I took the HCG test and appeared a very faint line. I tried two pregnancy test and boom! Positive!
Baby boy
My husband and I bought the kit and we are now having a healthy baby boy!! Use it!
Two thumbs up!
We tried for over a year to get pregnant. We then bought this kit and on my 2nd cylcle on it, BOOM! BFP!! I was skeptical this would work but was willing to try anything. Two thumbs up!
IT GOT ME PREGNANT!
I GOT PREGNANT IN LESS THAN 2 MONTHS. NO KIDDING. LOVE YOU GUYS. BABY DUST TO ALL!
It works!
This item worked wonderfully =) I was pregnant earlier this year, but had a miscarriage just before my 2nd trimester. 3 cycles later after TTC again, still nothing. I bought this kit and began using them the day I got them. Halfway thru my second bottle, I got a positive LH surge and 2 weeks later finally a positive pregnancy test. My period was late as of 11 DPO but the HCG kits with the test still showed negative. Now we're 15w2d.
Love the kit
Bought this kit prepping to get pregnant. I was able to pinpoint ovulation, and guess what?!??! I am pregnant after only 2 cycles!!! YAHOOO!!!
My miracle baby
My husband has low sperm motility due to abnormal morphology. We have a son already, conceived with IVF and IUI. I have to say I am in my early 40s and realizing I have very little time left for conceive another baby, I had nothing to loose. Bought this kit for $10, not thinking it would work, and I got pregnant the second month!!! It is truly a miracle!!
Cheap
I love that this kit includes free tests, so many of them. All the other supps you can buy online or at walmart or target are so pricey and don't come with tests. It's way cheaper in a kit.
Pregnant after IUD
I got my IUD taken out 5 months ago and since then I wasn't producing cervical mucus during ovulation. I bought this Kit and the pills really helped my CM. So much so, I'm now 5 weeks and my husband and I are SO happy we tried this Kit!
We are pregnant
We don't have proof that this did it for us but after trying for OVER a year and a half I saw this and said what the heck. And after about a couple months of using this, voila!!! I get a call at work from my wife telling me she is pregnant!
Good luck!
Great buy, I only had to use it for one month and then got a positive. I even took the pregnancy test a day before my period was due and gave me a clear reading (of course I had to take like 4, ok maybe 5 more tests after that LOL) Good luck ladies
Like magic
I used this kit when TTC baby #1 and it was responsible for our son being conceived after only two cycles. So now it's time for baby #2, I had to buy it again. I called to order and customer service is so friendly. FYI a good friend purchased it on my reco also and guess what? she just tested positive! The TTC Kit works like magic!
POASaholic
Great for the POASaholics!! 20 tests for free!!!! So far the pills are easy to swallow - nothing more to say on that yet. But I love the tests!
Worked!
My wife and I had been TTC for a little over a month using another product. We didn't think it was helping so we got this Kit and after 6 weeks of taking the pills religiously, we're now 8 weeks pregnant. I wasn't sure if I should believe the other reviews that had said that when I first was looking at the Kit, but now it's reality for me. We're still in shock.
wow!
I read all the reviews of people getting pregnant using the 2 month kit and was hopeful but cautious. I thought that wouldn't happen to me. But let me tell you IT DID!! I just got my BFP! I was so over the moon excited!!!!!!
Pregnant
2 months using the TTC Kit, was pregnant on the 2nd month. My daughter is now 4 months. Worth the try especially after I saw 2 Youtube testimonials that the TTC Kit helped them get pregnant with their children. Me too!
Im pregnant
I used this product for the first time after one year of trying to get pregnant with no luck at all and now I'm pregnant. Get the 20 ovulations tests and TRACK YOUR OVULATION to time things. This kit's amazing!
works!
These are amazing! I purchased it on June 7th and I was pregnant by August 11th. Stop guessing and buy the Kit!
Pregnant
Me and my husband were ttc for 2 Years. Took the pills for 3 months, then I got pregnant. Happy New Year! 🎉🎈
Twins!
We're expecting twins!!👶🏻👶🏻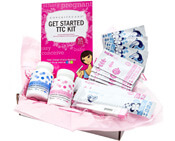 TTC Kit Reviews (4.63 / 1144)
Review left on Apr 13, 2019
FINALLY!
My husband and I had been trying to conceive for about 18 months with no luck. I started taking it shortly before AF was due. Took it for 2 months, and when my next period was due... instead I'm PREGNANT!!!! I have been tracking my cycles and ovulation for the past 18 months so the only thing I can think of is this did it for us. Good luck and baby dust to all!
Review left on Jul 19, 2017
Review left on Jan 19, 2018
Try before you buy
Love the try before you buy. They also have great customer service. Easy returns.
Review left on Sep 30, 2015
Works!
After 11 months of trying to conceive with no success, I decided to buy the TTC kit. After all, I could try it free. What did I have to lose? After reading all the reviews about it I felt encouraged and wanted to see if I could have similar results. Well I conceived a healthy baby boy after 2 months. He is 18 months old now and I just ordered it again to try for #2.
Review left on Feb 09, 2019
success
i never ever ever write reviews, this is my first. i had my paragard iud removed 7 months ago and have been trying to have a baby ever since. every month af came, no baby. i decided to give this kit a try since i didnt have any success anyways. guess what? here i am 3 months later, PREGNANT. me and my hubby are so grateful.
Review left on Nov 14, 2016
Deal!
Cheap enough for my poas addiction to be justified, and they work very well. Clear instructions, easy to read. Got opks, pregnancy tests and 2 bottles of pills. What a deal!
Review left on Aug 23, 2013
Happy customer
I am a happy customer.
Review left on Jan 29, 2014
Recommended
My husband and I had been trying to conceive for 5 months when I purchased this Kit. Our third month using it, I got pregnant. Definitely recommended!
Review left on Sep 11, 2018
good so far
Good so far; whether or not it actually helps me get pregnant faster remains to be seen. Hasn't happened as of yet, but I've only used it one cycle.
Review left on Nov 26, 2017
fingers crossed
So far good. I just got my first positive ovulation test super late this cycle at CD 24. I tested at 5:45pm. Fingers crossed we get pregnant this month!
Review left on Oct 24, 2019
Miracle in a bottle!
I started taking month one in August. Got my first positive Ovulation test in years the next month, Didn't conceive then though. Then the next month we did conceive! We are currently 4 weeks and 1 day! I have unexplained infertility problems with ovulation being the main problem. I am super impressed!
Review left on Oct 24, 2019
Ms.
This was amazing i always thought i couldn't have kids And i took this in 2016 and my baby girl is now 2 and a half no complications no side effects no nothing This was the best help ever i recommend to all My friends trying to get pregnant
Review left on Oct 15, 2019
Bre
Ordered my kit Saturday with all the good reviews can't wait to try it me and my boyfriend have been trying for a baby for about a year with no luck so hopefully this gives us our baby
Review left on Oct 10, 2019
PREGNANT
at 43 after trying for 2 years and 2 cycles of IUI last year Im PREGNANT!! Without any fertility drugs, IUI, IVF or anything else. I really feel like this supplement was the key! Thank you for making my dream come true!!!! Pray for a sticky bean. Baby dust to all! xoxo
Review left on Oct 04, 2019
helping
Well I'm not finished with my first bottle but I can feel dat it's helping .
Review left on Oct 03, 2019
Worked for me!
Helped me get pregnant and actually ended up with identical twins! They turn 1 this month!
Review left on Oct 03, 2019
Worked for me!
This definitely worked for me! I actually ended up with identical twin boys! :)
Review left on Oct 02, 2019
im 13 weeks
i took this for a month and got pregnant. it just depends on your body. some women it can take up to six months before theres enough change to help them concieve. just give it time to work. im now 13 weeks
Review left on Oct 01, 2019
Miss
After 3 months of using we FINALLY got our positive pregnancy test!!!
Review left on Oct 01, 2019
So far so good
So far so good. I was in the middle of what turned out to be an 80 day cycle. I started taking these in about 10 days I finally got AF! I'm hopeful that this will help further and I'll finally get pregnant.